Ryan Sam Painter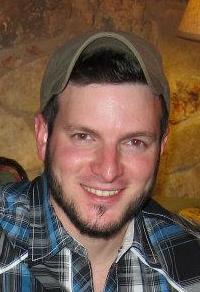 Ryan Sam Painter age 30 went to be with the Lord on Saturday, November 29, 2014.  Sam was a beloved husband, son, brother, uncle, son-in-love and friend.  Sam was an amazingly sweet, smart, completely supportive, compassionate and hard working person.  He never met a stranger and if you were his friend, you were family.  Sam graduated from Carroll high school and attended Texas A&M college station.
Sam is preceded in death by his father Thomas Manning. Sam is survived by his loving wife Heather Nance Painter, his mother Kathy Painter, his dad Richard Painter, his sister Kimberly Painter Hall, her husband Drew Hall and their son Aiden, his sister Amy Painter Boatman, her husband Kevin Boatman and their three children, Oakley, Maverick and Halle, his mother and father-in-love and all his family and friends.
A memorial service will be held onSat. December 6, 2014 at 1:30 PM at Seaside Funeral Home.  Burial will follow at the cemetery in Sandia, TX.
In lieu of flowers, please donate to a charity of your choice, such as St. Jude, Muscular Dystrophy, or ASPCA. Sam would have wanted it that way.
So also you have sorrow now, but I will see you again and your hearts will rejoice and no one will take your joy from you. John 16:22