Wilbert Lee "Caliche" Kolodziej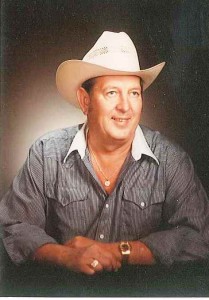 Wilbert Lee Kolodziej aka "Caliche," died Tuesday, August 12, 2014 in Corpus Christi after a sudden illness.  Wilbert was born September 15, 1938 at home in DeWees, TX to Leon Floren and Meta Koenning Kolodziej.  He married Mary Ann Johnson on June 13, 1959 in Pawnee, TX.
After graduation from Poth High School, Caliche started his 32 year career with Halliburton in Falfurrias, TX.  From there he was transferred to Beeville where they welcomed their son Calvin Michael in December 1960.  After being relocated to Robstown the family was finally complete with the addition of Cynthia Michelle in July of 1962.  After retiring from Halliburton, Wilbert and Mary Ann moved to Sinton, TX where he continued staying active by driving trucks for Chemical Express, Willoughby Trucking and Groendyke Transport.  In April 2010, Wilbert and Mary Ann fully retired to Tuleta, TX.
Wilbert is preceded in death by infant sister Leona, brother Harvey, parents Leon and Meta Kolodziej, sister Margaret Luedecke and her husband Ernest and brother-in-law James Eldridge.  Left to cherish his memory are wife, Mary Ann Kolodziej, his sister Lynette, her husband and Wilbert's best friend Clem, sister Kay Francis Eldridge, children: Michael (Kim) Kolodziej of Sinton, TX, Michelle (Danny) Morris of Tuleta, TX; grandchildren: Ashley Nicole, Lindsey Renee (Richard), Reagan Beth, William "Will" Tyler, Taylor Marie and Brandon Kyle; great-grandchildren: Brooke Avery and Carter Ryan.
Active Pallbearers are Richard Benson, Gary Kelley, Will Kolodziej, Brandon Morris, Joseph "JoJo" Respondek and Mark Sain.  Honorary Pallbearers include all of Wilbert's Halliburton Family.
Visitation will be held Thursday, August 14, 2014 from 9:30am to 10:30am at Eckols Funeral Home in Kenedy, TX with services to follow at 10:30am.  Interment to follow at Pawnee Cemetery.