Terrence Joseph "Terry" McGovern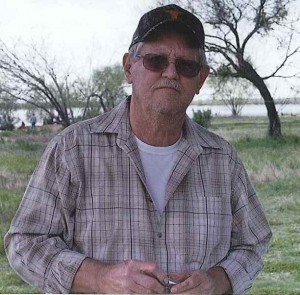 Terrence Joseph "Terry" McGovern, Age 67, of Kenedy, TX formerly of San Antonio, TX entered into eternal peace on Monday, August 12, 2013.  He was born on May 10, 1946 in Chicago, Illinois to Edward P. and Maria Hartley McGovern.  He was a loving husband, father, brother, grandfather, and uncle. He was a Veteran of the United States Army.  He then went on to serve his community in San Antonio, TX at University Hospital as a social worker for the Texas Dept. of Family Services, from which he retired after 28 years of service. 
 He is survived by his beloved wife of 32 years Irene, his son Christopher Alvear, daughter Michelle Alvear, granddaughter Jacquelyn, grandsons Kendell and Michael, brothers Eddie and Phil McGovern, sisters Monica McClusky and Janie Casanova and numerous nieces and nephews. 
Terry was preceded in death by his parents and brother Thomas McGovern.
 Visitation will be held Thursday, August 15, 2013 from 9:00 AM to 1:00 PM in the Eckols Funeral Home Chapel in Kenedy, TX. A Prayer Vigil Service will be held Thursday, August 15, 2013 at 1:30 PM with Funeral  Mass celebrated at 2:00 PM at St. Cornelius Catholic Church in Karnes City, TX. 
Pallbearers will be Chris Alvear, Michelle Alvear, Kendell Seguin, Leroy Kotzur, David Kotzur, and Anthony Salinas.