Rosa Barrientes Cantu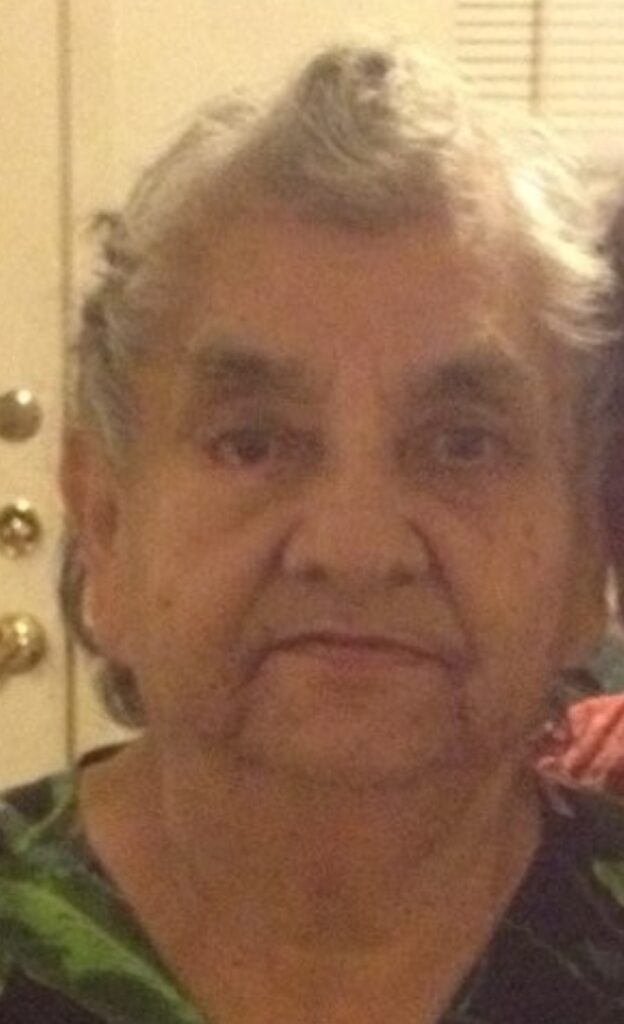 Rosa B. Cantu, Age 90 of Runge, TX passed away June 14, 2023 at home surrounded by her loving family. Rosa was born to the late Vidal and Simona Zepeda Barrientes in Fannin, TX. Rosa married Cornelio Cantu on March 22, 1954 was a loving wife, mother, grandmother, great-grandmother, great-great grandmother, aunt, a homemaker and of the Pentecostal Faith.
Rosa is preceded in death by her husband Cornelio Cantu; parents, Vidal and Simona Zepeda Barrientes.
She is survived by children, Madalena Garza of Runge, Herminia Cantu Hernandez and husband Joe of Yorktown, Janie Watson and husband Ron of Lufkin, Robert Cantu and wife Diana of Anaheim, CA, 16 grandchildren, 37 great-grandchildren, 24 great-great grandchildren numerous nieces, nephews and many dear friends.
Family Visitation will begin Monday, June 19, 2023 from 5PM to 7PM with a Prayer Service to start at 7PM in the Eckols Funeral Home Chapel. Services will be Tuesday, June 20, 2023 at 12PM in the Eckols Funeral Home Chapel with Pastor Christy Mejia officiating. Interment will follow in the Yorktown Community Cemetery in Yorktown, TX.