Emma Martina Walleck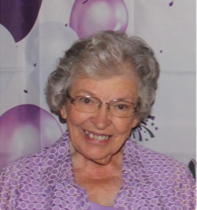 Emma Martina Walleck, age 85
Emma Martina Walleck, 85 of Nell, TX, died February 20, 2023, at her home. She was born October 7, 1937, in Fashing, TX to Emma (Buegeler) and Martin Lieke
She is preceded in death by her husband, Henry Walleck, parents, Emma and Martin Lieke, grandson, Latham Walleck.
She is survived by her children, Freddie Walleck (Karen), Saint Hedwig, TX, Cathy Pawelek (Buster), Jourdanton, TX her grandchildren, Garrett Pawelek and Clayton Walleck, her brothers, Elton Lieke (Saundra), Ronnie Lieke and sister, Irene Lieke as well as numerous nieces, nephews and other family members.
Martina enjoyed all things social, playing cards and dominos regularly with her friends and she enjoyed her cows.
In lieu of flowers, you may send a donation to Good Shepherd Lutheran Church in Kenedy.

A visitation will be held on Monday, February 27, 2023 from 6PM- 8PM at Eckols Funeral Home in Kenedy, TX.
The Funeral service will be held Tuesday, February 28, 2023, at 10:00 AM, at Good Shepherd Lutheran Church in Kenedy, TX.