Nuemi Vasquez Garcia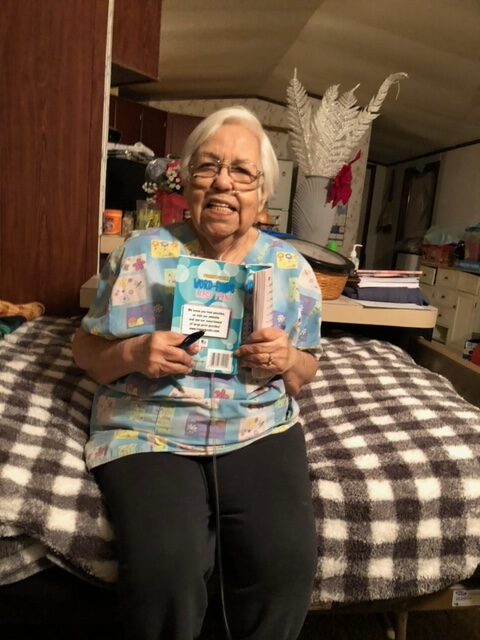 Nuemi Vasquez Garcia, Age 87 of Pawnee, TX passed away on Thursday, November 17, 2022 at home. She was born on July 16, 1935 in Nell, TX to the late Manuel H. Garcia, Sr. and Carolina Vasquez Garcia. Nuemi worked as a live in maid, a nanny and in home health before retirement, was a loving daughter, sister, aunt, friend to many and of the Catholic Faith.
She is preceded in death by her parents, Manuel H. Garcia, Sr. and Carolina Vasquez Garcia; sisters, Maria Rodriguez, Antonia Gonzales; brothers, Manuel Garcia, Jr., Benito Garcia, Paul Garcia, and Domingo Garcia.
She is survived by her sisters, Refugia "Cookie" Campos of Pawnee, TX, Francis Guerra of Karnes City, TX, Ernestina Belyeu of Three Rivers; brother, Jesus Garcia of Lubbock, TX, and numerous nieces and nephews.
A Holy Rosary will be recited Monday, November 21, 2022 at 7:00 P.M. in the Eckols Funeral Home Chapel. Funeral Mass will be celebrated Tuesday, November 22, 2022 at 10:00 A.M. at Our Lady Queen of Peace Catholic Church with the Rev. Norbert Hermann officiating. Interment will follow in the Our Lady of Guadalupe Catholic Cemetery in Pawnee, TX.
Serving as Pallbearers: Anil Patel, Christopher Turner, Eric Martinez, Joe Gonzales, Bobby DeLeon and Jonathon Turner.