Joe Luna, III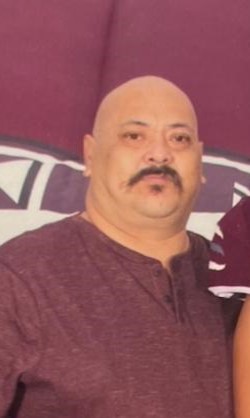 Joe Luna, III, Age 51 of Kenedy, TX passed away on Saturday, June 18, 2022 in San Antonio, TX. Joe was born on May 15, 1971 in Karnes City, Tx to Joe G. Luna, Jr. and Anita Ybarra Perez. Joe was a loving husband, father, grandfather, brother, uncle one the finest chef's, most loyal Dallas Cowboys fan and of the Christian faith.
Joe is preceded in death by his father, Joe G. Luna, Jr. .
Joe is survived by his loving wife Stacey Carrion Luna of Kenedy; mother, Anita Ybarra Perez of Kenedy; daughter, Rhiannon Luna of Beeville; sons, Patrick Luna of Austin, Justice Luna of Beeville, Joseph Luna of Kenedy; sister, Laura Luna of Beeville; brother, Michael (Gracie) Luna of Kenedy; granddaughter, Rivallle Shay Camden and a host of extended family and friends. Visitation will be held Friday, June 24, 2022 from 1PM to 7PM with a Celebration of Life Service beginning at 7PM in the Eckols Funeral Home Chapel with Jerry Sanchez officiating.