John W. Berry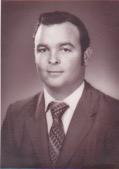 John Wilson Berry was born on Wednesday, November 11, 1942 to John William Berry and Nina Wilson Berry in Denver, Colorado. His father was a registered pharmacist and blinded vet from World War 2. John's mother, Nina worked for Gary Pogue Seed Company helping to support her family after their move to Kenedy, Texas when John was a little baby.
John grew up on a farm outside Kenedy and learned how to pick cotton and had many jobs as he grew up always learning more and more skills while helping his dad after his mother, Nina drowned in a flood during John's Junior year of High School. John graduated Kenedy High School in 1961 and afterwards went off to law school graduating at the University of Texas. John worked his way through law school while teaching in Kenedy and Falls City. He always made it a point to come home on weekends and take care of his blinded father which won much respect from so many.
On Saturday, April 3rd, 1971, John married Judy Mixon,and together they had 5 precious children, James Clay (Jim), Jennifer Angela, John Michael Mixon, Julie Ann-Marie and Jessica Elizabeth. Together they set out to raise their children under the Lord Jesus Christ and kept Jesus in first place.
Before marrying Judy, John took over Pryer Hammack's unexpired term in office as Karnes County Attorney, a position John served in for 26 years. After his retirement as County Attorney, John served at the Kenedy Law office at 623 West Main up until his illness, which prevented him from doing so. John helped all churches assisting them with wisdom and doing things freely to help so many who came to him for legal advice. His love touched many lives and was always an inspiration to others.
John served in many positions helping in Christian ministry the best way he knew how. He was a deacon serving at First Baptist Kenedy for a number of years, he served as assistant pastor in at South Texas Christian Center in downtown Kenedy, teaching Sunday school in many churches and at Rest Homes to men on Sunday Mornings before Church.
At home, John served his wife Judy, always putting her first, followed by his five children. When his son, John Michael died and went to heaven in 2002, it was quite a blow to everyone but his strong deep faith kept his wife and 4 children going during this very heavy storm. John worked hard to send his children to college and always sought ways to help them out no matter what the circumstances. Happiest of memories happened when his daughter, Jennifer married Lee Azopardi, followed by his middle daughter, Julie marrying Kevin Friesen and lastly Jessica marrying Mark Walker. Nine precious grandchildren came from these unions which served as great joy to all in the family. In order of birth they are twins, Owen and John Michael, twins, Ben and Savannah, Wilson, Nathaniel, Clark, Gavin Finn and Bella Klay, and step grandchildren, Erica and Tyler.
John will always be remembered as a man of deep conviction who read his Bible daily, prayed much and always helped anyone in need. He was also a pilot as his brother, Clay, and he got their license to fly while going to law school. His friends were many, his help to all great. When pancreatic cancer stuck him in late September of 2019, he never gave up. He continued praying, taking communion daily and attending church at The Word Fellowship. His faith grew stronger as we daily anointed him praying healing Scriptures constantly. Things got more difficult as the months wore on in spite of doing all we could through medicine and the Lord's constant help. After the first hospitalization in late December the doctors said he had 2 months to live but we prayed believing God it was not so. Once more in the middle of February, it became apparent his kidneys were shutting down which then made things even harder as his liver functions failed also. John bore up under all this never complaining and was always cheerful. Finally on Monday, April 13, he was once more went to the emergency room hoping to get some necessary IVs to strengthen him and give him energy. Instead it was thought best to take him to a big hospital where he could be attended to in order to recover. John called to say he was coming home on Wednesday, but a call came from his doctor that his oxygen levels dropped during the night and he died shortly after 9am.  John was healed and went home to be with His Lord and Saviour Jesus Christ. He is free from all suffering and pain and is walking on streets of gold in heaven, seeing his precious son, John Michael after 18 years of separation. We rejoice with him in all this knowing the Lord took him home during the week of Passover on Wednesday, April 15th. It must be noted that my husband died just after I celebrated my 75th birthday and our 49th wedding anniversary, as if he was waiting for these two important events to take place.  John's life was always one of serving and he served his family and friends marvelously and will forever be missed.
John died at age 77 and is survived by his loving wife, Judy, children Jim, Jennifer (Lee), Julie (Kevin), and Jessica (Mark) and grandchildren Owen and Johnny, Ben & Savannah, Wilson, Nathaniel, Clark, Gavin and Bella Klay, nieces Nena, Sherrill, Candy, nephews John J, Greg and James, Brother-in-law, Jim, sisters-in-law, Janice and Bronnie, precious cousins and thousands of friends.
John was proceeded in death, by his son, John Michael Mixon Berry, his father and mother, Johnny and Nina Berry and his brother Clay C. Berry. John's gift to all was his love to all of you and his greatest desire would be for you to follow him some day into the very gates of heaven. If you want to give a gift, he would ask that you give your heart to Jesus and make Him your Lord and Saviour. Scripture says there is no greater joy in heaven than over one sinner who repents. We are all sinners in need of a loving heavenly Saviour and Jesus is waiting for you to ask Him into your heart! God bless you dearly.! John is hearing these words by Jesus: "Well done Good and faithful servant, enter into the joy of your Saviour," and we pray that you will hear these words too!
Graveside Services will be held Saturday, April 18, 2020 at 3:00 P.M. in the Kenedy Cemetery with the Rev. Jim Pogue officiating.
In lieu of flowers memorials may be given to the South Texas Children's Home or your local church of choice.