Mary Molina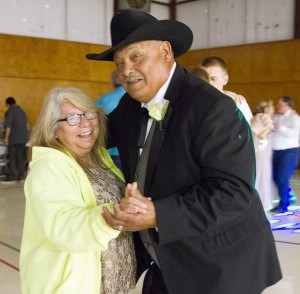 Mary Gonzales Molina, Age 64 of Karnes City, TX passed away Monday, October 30, 2017 surrounded by her family in Karnes City, TX. Mary was born on July 6, 1953 in Nell, TX to Ramon, Sr. and Odilia Gonzales.  On Dec. 8, 1971 she married Joe D. Molina in Pawnee, TX. Mary had a wide range of businesses she endeavored, but homemaker was her favorite; a devout member of First Assembly of God in Karnes City and a loving wife, mother, and grandmother, daughter, sister, aunt and friend to many.
She is preceded in death by her father, Ramon Gonzales, Sr.; sons, Joe D. Molina, Jr. and Robert Molina.
She is survived by her husband, Joe D. Molina of Karnes City; daughters, Mary Elizabeth Ortiz of Karnes City, TX, Patricia Olivia Bell and husband Robert of Kenedy, Kyara Martinez of Kenedy, Desiree Lynn Badillo and husband Salvador of Conroe; son, Robert Martinez and wife Pompoza of Kenedy; sisters, Irma Arenas of Kenedy, Modesta Gonzales of Karnes City, Susie Martinez of Lubbuck, Guadalupe Badillo of Conroe; brothers, Ramon Gonzales, Jr. of Karnes City, Johnny Gonzales of Pawnee, Armando Gonzales of Pawnee; grandchildren, Estrella Herlinda Ortiz, Jesus Jose Ortiz, Emberlee Anne Bell, Reyna Badillo, Tatum Kobe Ramos, Paul Anthony Rodriguez, and Selena Rose Rodriguez; great-grandchildren, Adyson Jayde Barrientez, Zaida Betty Rodriguez, and Paxton Anthony Rodriguez; and many beloved nieces and nephews.
A Memorial Service will be held Monday, November 6, 2017 at 10:00 AM in the Eckols Funeral Home Chapel with the Rev. Jimmy Cummings officiating. Inurnment will follow in the Nell Cemetery, Nell, TX.
Following the inurnment services the family invites all to a light meal and some fellowship at the Lenz Hall in Lenz, TX.