Ila Raye Shaw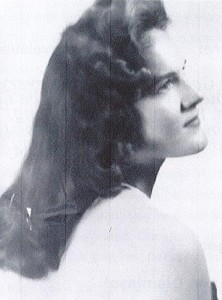 Ila Raye Christian Shaw was born on September 5, 1937 to Thomas and Thresa Christian. She entered into eternal rest surrounded by her loving family on July 5, 2017 at the age of 79 years, 10 months.
Ila Raye attended school in Karnes City, TX. She was known by her middle name, Raye, until she met her husband, Ray.  She, at the time, started using her full name, Ila Raye.  She Married Emmett Ray Shaw on a whim in Mexico while they were there to witness a friend's wedding.  The couple decided not to get married, so Ray and Ila Raye decided they would.  She was a hairdresser and homemaker for many years.  She was a member of First Baptist Church in Kenedy, TX.
She is survived by her loving husband of 63 years, Ray; her daughter, Sherry Salyer; her two grand-daughters, Staci and Shari Salyer; and her great-grandchildren, Caley Jackson, Makenna Salyer-Norman and Omar David "O.D." Solano. She is also survived by her brother, Harold Christian, sister and brother-in-law, Mettie Dell and Henry Makowski and sister-in-law, Mary Christian.  Ila Raye was preceded in death by her parents; her brother, Raymond Christain; sister-in-law, Ritchie Christian and son-in-law, David Salyer.
Ila Raye was a loving wife, mother, grandmother and sister who cherished time with family and friends. She will be greatly missed and always loved.
Visitation was held Sunday, July 9, 2017 from 10AM to 2PM in the Eckols Funeral Home Chapel. Services began at 2PM Sunday, July 9, 2017 in the Eckols Funeral Home Chapel with Floyd Tompkins officiating.  Interment followed in the Kenedy Cemetery, Kenedy, TX.
Pallbearers were Andy Jabsen, Chris Jabsen, Bill Homeyer, Lee Homeyer, Tyrone Norman and Kyle Shaw