Richard V. Rodriguez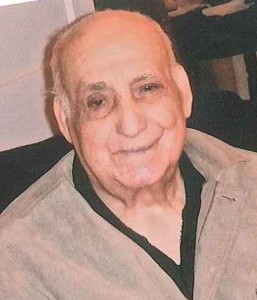 Richard V. Rodriguez was called home to the house of his Savior on Saturday, November 24, 2012, at the age of 82 years, 2 months and 21 days.
Richard was born on September 3, 1930, in Green, Texas, the son of Adolfo and Gertrudiz Valdez Rodriguez. A retired painter and a U.S. Veteran, Richard lived all his life in Kenedy, Texas. He was a devout Catholic and a member of Our Lady Queen of Peace Catholic Church in Kenedy, Texas.
Richard is survived by his oldest sister, Bertha R. Jaure of Beeville, Texas; his two special nieces with whom he loved and helped raise into young ladies, Donna T. Garza and husband Randy of Kenedy, Texas and JoAnn Figueroa and husband Robert of Oviedo, Florida; and their children who saw his as a grandfather image-Janie Stevens and husband Jeremy, Mykel Padron and husband AJ, Rayjay and Rian Garza, Robert Ray, Danielle Figueroa and a great-nephew Davian Padron. He was also special to the numerous nieces and nephews he leaves behind.
Child number seven of nine, he is preceded in death by three brothers; Gilbert, Rudy and Carlos Rodriguez; four sisters, Connie Martinez, Lupita Figueroa, Frances Caballero and Olga Torres.
Visitation was held, Monday, November 26, 2012, in the Eckols Funeral Home Chapel, and a rosary was recited, Monday at 7:00 P.M. in the funeral home chapel. Funeral mass was celebrated, Tuesday, November 27, 2012, at 10:00 A.M., at Our Lady Queen of Peace Catholic Church in Kenedy, Texas with Re. Norbert Herman, officiating. Interment followed  in the Loma Alta Cemetery.