Alice Fay Pullin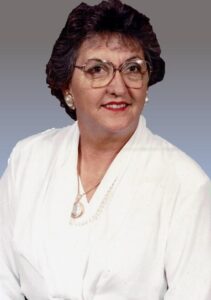 Alice Fay Pullin, 83, of Floresville and Taft, Texas,  went to be with her Lord and Savior on November 9, 2021.  Alice was born in Conroe, Texas on September 24, 1938 to Remus Tildon and Frances LaPearl Bradley Fultz.  She grew up riding her horse and running barefoot through the piney woods of east Texas, never before having seen the ocean until she moved with her family to Aransas Pass in 1950. Her parents took the job of caretaker/cook/outfitter for the Mission Mfg. hunting and fishing lodge located on the sea wall in Aransas Pass. She learned to swim in the channel and her love of the ocean was born. A few years later the family moved to Gregory and she attended Taft High School where she met the love of her life, Joe Ed.  During their courtship and throughout their married life Alice and Joe shared their love for the outdoors. She loved to ride horses, hunt and fish and lately loved watching the deer each morning and the cattle in the evening.  Alice was the underlying support, encouragement and partner to Joe in each and every of his many business endeavors. She kept the books and would do whatever he needed. She was a devoted wife, mother and grandmother and a fierce defender of her family. She was an excellent cook and if you showed up at mealtime she would set an extra plate and insist you stay and eat because she always had plenty.  She looked forward to harvest season and enjoyed taking supper to the field.  She had the spirit of adventure, never afraid to try new things.  Her love of horses was passed down to her children and she trained the horses they rode in youth rodeo.  She was a seamstress, sewing countless western outfits and costumes, Wendy's twirling uniforms, Brenda's cheerleading uniforms, matching house coats for the grandchildren and even a wedding gown for a 5-year old just to name a few!    She loved to travel.  She became a certified scuba diver at age 45 and has enjoyed diving with friends and family for over 30 years. She was an avid collector of seashells and enjoyed attending the Conchologists of America annual conventions and was happy sharing her knowledge and collection with anyone who was interested.  She is survived by her husband Joe E. Pullin of 62 years, children Wendy F. Pullin of Corpus Christi, Brenda P. McElwee (Ross) of Aransas Pass, and Joe E. Pullin (Leslie) of Taft. She is also survived by nine grandchildren; Jody Nixon (Marina) of Pleasanton, Holly Clark (Clinton) of Aransas Pass, Lacey Hogan (Ryan) of Bryan, Kate Low (Reid) of Port Aransas, Russell McElwee of San Antonio, Tommy Pullin (Kassity) of Sinton, Emily Jimene (Cruz) of Portland, Justin Pullin and Audrey Pullin both from Taft, ten great grandchildren, four nieces, a nephew and many great nieces and nephews.  She is preceded in death by her mother and father, her sister Frances Walterine "Sissy" Hoskinson and brother Ernest Bradley Fultz.
Visitation will be held Saturday, November 13, 2021 from 1:00 P.M. to 2:00 P.M. in the Eckols Funeral Home Chapel with Services beginning at 2:00 P.M. with Pastor Willis Moore officiating.  Interment will follow in the Kenedy Cemetery in Kenedy, TX.
Serving as Pallbearers will be Jody Nixon, Russell McElwee, Tommy Pullin, Justin Pullin, Clinton Clark, Ryan Hogan and Reid Low.
In lieu of flowers donations can be made to Alzheimer's Association or The American Cancer Society.