Sylvia Ann Salinas Cardenas
Sylvia Ann Salinas Cardenas, of Karnes City, Texas, born on November 10, 1973 in Karnes City, Texas to Alfredo Salinas and Lydia Gonzales Salinas passed away on Wednesday, August 18, 2021 at the age of 47 years.
Sylvia is preceded in death by her father, Alfredo, her brothers, Alfredo Jr. and Luis, her sister Trinidad Isabel and her daughter Vanessa Marie Ramirez.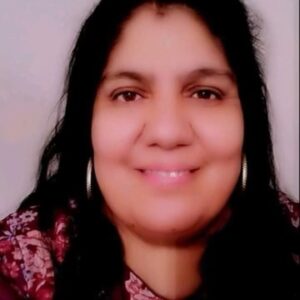 She is survived by her husband:  Rudy Cardenas of Karnes City, TX; son: George Morales of Three Rivers, TX her grandson: Liam George Morales; her mother: Lydia Gonzales Salinas; her brother: Fidel Salinas, her sister: Sally Salinas, her brother: Oscar Salinas, her brother: Antonio Salinas and sister:  Joann Lazcano; many nieces and nephews.
Visitation will be held on Wednesday, August 25, 2021 from 3:00p.m. to 9:00p.m. with a Rosary to be recited at 7:00p.m. with Deacon Guadalupe Cantu officiating.
Funeral services will be held on Thursday, August 26, 2021 at 10:00a.m. at Our Lady Queen of Peace Catholic Church with Rev. Wieslaw Iwaniec officiating.
Interment in Loma Alta Cemetery.
Pallbearers: Oscar Salinas, Fidel Salinas, Martin Lazcano, Javid Salinas,___________________,__________________.