Carrol Wayne Lake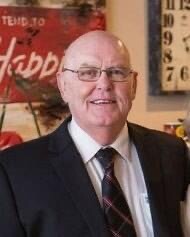 Carrol Wayne Lake, 72, of Hobson, Texas passed away peacefully Tuesday, August 3, 2021, in Floresville, Texas after a courageous battle with cancer. Carrol was born on November 21, 1948, in Houston, Texas to Reverend Clayton A. Lake and Willene Wommack Lake. Carrol was a loving husband, father, grandfather, and devoted friend to all who crossed his path.
Carrol was a 1966 graduate of Kenedy High School and attended Bee County College. Carrol married his high school sweetheart and the love of his life, Jan Ada Jimerson on December 6, 1969, at the First Baptist Church of Kenedy and they were blessed with two sons.
Carrol is preceded in death by his parents, stepfather William Schulz, and brothers-in-law Helmuth Schuenemann and Robert Best.
Carrol began his career as a milk truck driver, was the co-owner with Richard Foster of Homeport Auto-Chrysler Dodge in Aransas Pass. With a growing family, Carrol joined Helmuth Schuenemann doing land-title work. With his love of the "chase", started his own company Carrol W. Lake and Associates. With the growing interest in the Eagle Ford Shale, Carrol and his wife Jan created C. W. Lake and Associates, LTD and C.W. Lake Mgt LLC, later son Chris and his wife Angela joined the company, and together built one of the most respected Land Energy Brokerage Service Companies in the State of Texas. Carrol retired in January 2014 from the Oil and Gas Industry, Carrol remained active in his rental property management and acquisitions in Port Aransas and his beloved second home of Rockport.
Some of his most treasured accolades were the awards for the 2013 Best Landman for C.W. Lake and Associates by Texas Top Producers and was featured in Texas Monthly Magazine, 2013 Friend of Karnes County Youth Show, Honorary Chapter FFA Degree, and the Business of the Year in 2010 by the Chamber of Commerce of Kenedy. Holding on to his youth, Carrol was a member of the Legends of Kenedy for the years 1965-1966, cherishing life-long friendships with his teammates who visited and remembered those glory days over coffee, charity baseball games, and class reunions.
Carrol enjoyed farming, ranching, and spending time in Rockport with Family & Friends. He was a constant presence at anything to do with the Falls City ISD and the Beaver Nation. Carrol's grandchildren filled years with unconditional love, joy, laughter and pride as they tempted his patience, excelled and "played" hard.
Carrol was a man of faith and a deep love of God-member of the First Baptist Church of Kenedy, former school board member for the Kenedy ISD, member of Karnes City Chamber of Commerce, Kenedy Chamber of Commerce, Karnes County Toys for Tots, Kenedy VFD, served on numerous boards and committees including Karnes County Youth Livestock Show, Falls City Education Foundation, Co-Founder of the Polish Invitational Fishing Tournament-Rockport, Falls City Youth League, Falls City All-Sports Booster Club, and the American Association of Professional Landmen. Carrol enjoyed early morning coffee with the Breakfast Club at the Palace Cafe', the official Falls City roundtable of friends who "solved the world's problems" and solidified the phrase, "If you heard it at the Palace, It Has To Be True." Carrol also held and relished the title as the one of the few people who could "Put one over on Vicki".
Carrol is survived by his wife of 51 years: Jan Ada Jimerson Lake; his sons: Chris Lake (Angela) Lake of Falls City, TX and Clayton Lake of San Antonio, TX. Carrol was blessed with four grandchildren, his granddaughter: Kalin Lake and fiance' Ryan Pawelek; grandsons: Tristan Sittler, Brady Lake, and Braxton Lake. He is survived by his sister: Cindy (Kenny) Rose of New Braunfels,  TX; brothers: Clay (Martha) Lake of San Antonio, TX and Gene (Becky) Lake of Seguin,  TX; brothers-sisters-in-law: Tommy J (Linda) Jimerson of Choate, TX, Jerry (Julie) Jimerson of Arlington, TX, Jo Ellen Jimerson Sheunemann of Kenedy, TX, Jeanne Jimerson Best of Cuero, TX and numerous nieces, nephews, and special life-long friends.
Visitation will be held on Sunday, August 8, 2021, from 5:00p.m. to 7:00p.m. at Eckols Chapel. Funeral Services will be held on Monday, August 9, 2021 at 10:00a.m. at Eckols Chapel with Rev. Matt Singleton officiating.
Interment to follow in the Choate Cemetery, Choate, TX.
Serving as Pallbearers will be: Brady Lake, Braxton Lake, Tristan Sittler, John Bailey, Gery Jendrusch, Ernest Jendrusch, Ivan Kaskinia, Craig Nieschwietz, and Ryan Pawelek.
Memorials may be made to the University of Texas MD Anderson Canter Center-Houston Texas or the Choate Cemetery Association, c/o David Morgan, 181 PVT Rd 8200, Kenedy, TX 78119.