Kathryn Louise McShan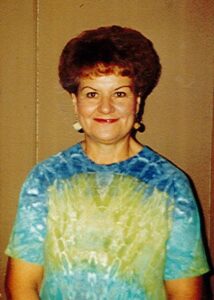 Kathryn Louise McShan, age 76 of Kenedy, TX passed away Wednesday, March 17, 2021 in Seguin, TX.  Kathryn was born on April 8, 1944 in Kenedy to the late William Louis and Carrie Butler Brown.  She retired as a Security Guard for Valero Refinery in Three Rivers, TX; was a loving Wife, Mother, Friend to many and of the Lutheran Faith.
Kathryn is preceded in death by her husband, Harold D. "Mac" McShan; parents, William Louis and Carrie Butler Brown; Companion, Alvin A. Tenberg; and a sister, Evelyn La Verne.
Kathryn is survived by her daughter, Bridget McShan Cheatham and husband Justin of Seguin, TX; sister-in-law, Lillie Tenberg of Shiner, TX, Toni Tenberg Andersen and family of Katy, TX and family friends Jeremy and Kathy Bollig of Colorado.
Visitation will be held Sunday, March 21, 2021 from 5PM to 7PM in the Eckols Chapel.  Graveside Services will be celebrated by Rev. Heinold on Monday, March 22, 2021 at 10AM in the Shiner City Cemetery in Shiner TX.
The family wishes to thank Irene Cheatham & Louis Lobner for their love and support. They would also like to thank Nesbit LRC and Hope Hospice for the loving care they gave Kathy in her final months.
Memorials may be made to the Parkinson's Foundation 200 SE 1st Street, Ste 800, Miami, FL 33131 or Hope Hospice 611 N. Walnut Ave., New Braunfels, TX 78130