Franklin Leroy Schmidt Jr.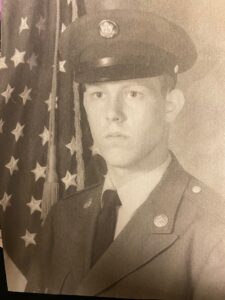 Franklin Leroy Schmidt Jr. of Karnes City, Texas born on March 25, 1958 in Karnes City, Texas passed away on Wednesday, February 10, 2021 at the age of 62 at his residence in Karnes City, Texas.
Mr. Schmidt is survived by his father, Franklin Leroy Schmidt off Runge, TX; his mother, Helen (Wayne) Krause of Carbon, TX; his companion Abelinda Luna of Karnes City, TX, his sons: Frank Lee (Patricia ) Schmidt of La Vernia, Jeremy Korezkwa Schmidt of Stockdale, TX; his two granddaughters whom he cherished Makenzie and Paige Schmidt of La Vernia, TX; his three sisters: Belinda (Jimmy) Bingham of La Vernia, TX,  Melody (Morris ) Brown of Kenedy, TX and Beatrice (Henry ) Henkes of Cuero, TX; his three brothers: Charles (Amme) Blumerauer of Midland, TX, Jerry (Deanna) Krause of Comanche, TX and Trenton Schmidt of Runge, TX.  He had many nieces and nephews, that he really enjoyed visiting with.
Franklin served in the Army Reserves from 1982 to 1990. Franklin was a truck driver and traveled across the U. S.
Franklin retired in Karnes City. He enjoyed having his morning coffee talks with his father. He loved when his son would send  him a picture of his granddaughters or even when  he got a letter in the mail from his son, it was like Christmas to him. Franklin had this unique smile that would light up the room when he came to visit the family. He lift his sisters with some amazing memories as they grew up like trips down to their moms, taking his car without asking him (Belinda). His sister Beatrice would love playing jokes on him; one trip down to moms, he was asleep and snoring. She was chewing a piece of gum; she pulled it out and dropped it in his mouth. He was choking and coughing. He sat up, coughed it out and laid back down and went back to sleep. Franklin loved to go visit his grandmother. He also loved the Easter party because he got to visit with the whole family. Franklin was preceded in death by his two nephews and nieces, Jimmy Bingham, Henry Henkes and Marsha Alvear.
Private Memorial Services and Inurnment to be held.