Clifford Baker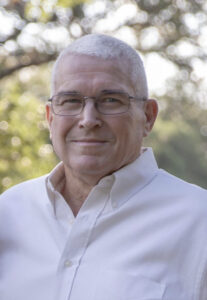 Clifford Baker, age 68, died December 30, 2020 with his wife Rhonda by his side. Though Cliff's stories often ran on, this obituary will not.  Cliff was born October 19, 1952 in Kenedy, Texas to Thomas "Buddy" Baker and Natalie Bain Baker. Buddy was postmaster in Kenedy for many years, and Nata served as the church organist as well as raising their three lively boys.  Cliff spent his earliest years in Choate, Texas, igniting his life-long love of the San Antonio River and all of the South Texas wildlife. He was heartbroken when his family moved to "the city", but soon made the best of it. He graduated from Kenedy High School in 1971, earning his private pilot's license that summer. In 1973, after six years of dating, he married his true love and soul mate, Rhonda McGowan. Cliff and Rhonda both graduated from The University of Texas at Austin in 1975 and quickly began their next adventure when Cliff joined the Air Force in 1976 as a finance officer. During his tour in Turkey, he was accepted into pilot training, and as a pilot he flew the T-36, the F-106, and the F-16. After fourteen different bases, two kids, and service in the Gulf War, he retired from duty and moved with his family back to Kenedy, Texas. He then began a second career serving Kenedy ISD as a teacher and later, technology coordinator. After 9/11, he felt called to return to active duty and served for an additional four years, including a deployment to the Middle East. Upon returning to Karnes County, he picked up his career in education, serving as grant coordinator, then school administrator.  When not spinning an elaborate yarn, Cliff's many hobbies and interests included photography, model trains, and all things outdoors, including managing the Baker family farm.
He is survived by his wife Rhonda, son Cliff, daughter Jamie and grandson Levi; mother Natalie Bain Baker and brothers Thomas Bennet Baker, Jr. (Linda) and James Alan Baker (Barbara); Mother-in-law Billye Jo McGowan and sisters-in-law Teresa McGowan Agee and Nancy McGowan Johnson (Joe Mac), as well as many beloved nephews and nieces.
Due to the current pandemic, funeral services will be private; however Cliff's family looks forward to celebrating his life with a memorial for family and friends which will be held at a later date.
Donations may be sent to the Texas Parks & Wildlife Foundation