Charles E. Norman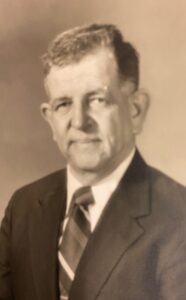 Charles went to be with the Lord January 13, 2021 at Methodist Hospital in San Antonio, TX after a courageous battle with cancer. Born in Pineville, LA to Tima and Emeric Norman he was the youngest child in his family. Both parents died when he was still relatively young and he was placed in an orphanage. Charles' older brother, who was in the military at the time of his parents death, moved back to Pineville as soon as his service was ended and took Charles into his home and cared for him. When of age, Charles joined the United States Navy and proudly served his country for 30 years. Stationed in Beeville, Charles met the love off his life and married Doreen Copeland on August 24, 1968. They were married for 40 years. During Charles tour of duty they made stops in Germany and Japan before retiring in Kenedy, TX.
An active member of he local V.F. W. and Masonic Lodge 744 A.F.&A.M. Charles enjoyed volunteering and made many friendships along the way.
Charles will be remembered as a kind, strong, man of character that loved his neighbor and his Lord. he is survived by granddaughters Aleine (John) Theis and their three children Casey Griffin, Kelly Griffin, Joe Theis and seven grandchildren, Kathy Mullinax and her two daughters Jennifer Fuini, Stephanie Mullinax and four grandchildren. Niece Donna Baum, and nephew Rich Dupree and family who reside in Pineville, LA.
Charles loved being a Catholic and never missed a chance to attend church. We were always humbled by his donations in our names for prayer concerns. We know that Charles is happy and believe him to be in  heaven surrounded by those who went before him.
He will be greatly missed by his great friend Maynette Anderson, his family and his many Kenedy friends.
Graveside services were held at the Kenedy Cemetery on Monday, January 18, 2021 at 1:oop.m. with Rev. Norbert Hermann of Our Lady Queen of Peace Catholic Church where he was laid to rest beside his beloved Doreen.
Special thanks to Gary Deskin of the Kenedy V.F.W., Joe Avalos of the Kenedy Mason Lodge and the Karnes County Honor Guard.