Marsha Jean Brown Alvear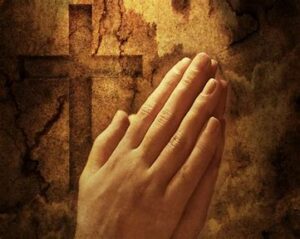 Marsha Jean Brown Alvear, Age 41 of Kenedy, TX passed away on Saturday, September 26, 2020 in Kenedy, TX. Marsha was born on July 5, 1979 in Floresville, TX to Morris, Sr. and Melody Brown. She attended and graduated from Kenedy High School, married Anthony Alvear on February 24, 2006, was a Secretary for Brown Automotive Body Shop, and a loving wife, mother, sister, aunt, and friend to many.
She is preceded in death by Grandparents, Cecil and Betty Brown; Step-Grandfather, Wayne Krause; Uncle, Jerry Brown; cousin's, Jimmy "PeeWee" Bingham, III, and Henry Henkes, Jr.
She is survived by her loving husband, Anthony Manuel Alvear of Karnes City; parents, Morris, Sr. and Melody Brown of Kenedy; daughter, Melody Faith Alvear of Karnes City; sisters, Molly and Jason Parks of Kenedy, Betty and Chris Johnson of Kenedy; brothers, Morris, Jr. and Alexa Brown of Kenedy, Connor Brown of Kenedy; father and mother in law Noberto and Hope Alvear of Kenedy; sister-in-laws, Debra Lee Alvear of Kenedy, Viviana and Frank Vera of Karnes City, Norma Molina and Jim Lott, III of Karnes City; and numerous loved nieces and nephews.
Memorial Services will be held on Saturday, October 3, 2020 at 11:00 A.M. in the Eckols Funeral Home Chapel with Pastor Michelle Hinojosa officiating.
Pallbearers: Morris Brown, Jr., Connor Brown, Morris Brown, III, Patrick Segura, Kalieb Alvear, Josh Henkes, Robert Henkes, Grayson Henkes, Jaxson Gray, T.J. Campbell, Alex Concepcion, Jarrett Pena,
Honorary Pallbearers: John Danmier, Derrick DeLosSantos, Julian Esquivel, Luke Bingham, Adonis Gray, Randy Henkes, Brandon Smith, Keith Armstrong, Trenton Schmidt, and Ramon Santos.