Robert (Bob) Doak Menn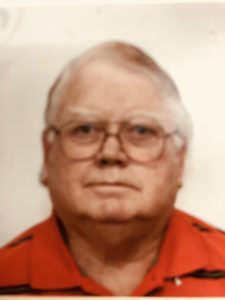 Robert (Bob) Doak Menn passed away on the evening of July 3, 2019 due to illness while at Frank M. Tejeda State Veterans Home in Floresville, TX. He was born on April 19, 1933 in Gillett, TX, son of Richard Max and Irene Menn.  His family later moved to Karnes City where he grew up alongside two brothers, Richard-Max Jr. and William and two sisters Winnie-Ruth and Maureen.  As a boy he enjoyed tennis, photography and the outdoors.  He graduated from Karnes City High School in 1950.
Bob served two years in the United States Army (1954 to 1956), where he distinguished himself during Basic Training as guide-on bearer, Outstanding Trainee and Expert Marksman, then served overseas in Panama, where he enjoyed photography and skin diving during his off-duty time. He attended college at Texas A&I in Kingsville and the University of Texas in Austin, then went into business in Kenedy with his brother William (Bill) Menn.  They founded the B&B Super Service grocery store, and Bob went on to become a valued member of the Kenedy business community, continuing ownership of the B&B for over two decades.  He then opened Six-Shooter Supply, a cleaning supply business, and later in life turned his hobby of photography into another local business, Classic Photography.  He even found time to re-enter college and at the age of 63, completed a Bachelor's Degree in Communications from the University of Houston-Victoria.
Bob enjoyed the outdoors his entire life and was an avid hunter, fisherman and nature photographer. He was an expert skeet, trap and doubles shooter and earned a reputation throughout the South Texas clay shooting community as one of the best, winning numerous championships.  He also enjoyed watching professional sports and spending time with his family.
He is survived by his wife of 60 years, Sharon Jo (Burkhart) Menn, his son Robert Keith Menn (wife Laura), daughter Laura Lynn (Menn) Wright, son Mark Christopher Menn (wife Margaret), grandchildren Robert, Dylan, Justin, Miranda and Marshall and great-grandson Connor. He also leaves behind sister Winnie-Ruth (Menn) Staples.
A memorial service will be held for Mr. Menn on Sunday, July21st at 2pm at Eckols Funeral Home in Kenedy, TX.