Melton L. "Bits" Braudaway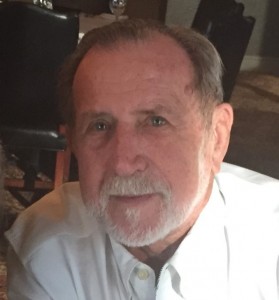 Melton "Bits" Braudaway passed peacefully to the heavens surrounded with love by family and friends on January 5, 2017. He was born December 15, 1941 in Fort Worth, TX to John Henry Braudaway, Sr. and Elenora Kotara Braudaway both deceased.  Those left behind to cherish his memory are his wife of 51 years, Margie Roberts Braudaway, daughter Chaliise Braudaway Mackey, Doug of Victoria, TX and son Britton Braudaway, Susan of Port O'Connor,TX, grandchildren Lauren Preston, Kevin of Roanoke, TX and Terrell Braudaway of Cedar Park, TX.  Brothers John Braudaway Jr, Charlene of  Karnes City, TX, Jessie Braudaway, Carolyn of Springfield, VA, Alton Braudaway, Karen of Zephyr, TX.  Sherwin "Joe" Braudaway deceased.  Sisters Genevia Hahn, Charles of Cuero, TX, Sharon Champagne, Keith of Bedford, TX and numerous nieces and nephews. He was a devoted husband, father, brother, and friend.
Bits attended Texas State University. He worked for Oscar Mayer for ten years after which he had a successful 37 year career in the structural steel business.  He was a member of the Choate Baptist Church and proudly served in the United States Marine Corp.  He enjoyed his recent retirement, traveling, and his love for his place in Port O'Connor, TX.  He was a remarkable man of wit and wisdom.  Through his strength and courage he made every day a joy to his family and friends.
The viewing will be Monday, January 9, 2017 from 6:00 to 8:00 P. M. at Eckols Funeral Home in Kenedy, TX. The service is Tuesday, January 10, 2017 at 10:00 A.M. at Eckols Funeral Home with internment at Choate Cemetery in Choate, TX.  In lieu of flowers, donations can be made to Good Shepherd Hospice, 4241 E. Piedras Dr, Suite 171, San Antonio, TX 78228 or Choate Cemetery, 6433 State Hwy 239, Kenedy, TX 78119.