Acie Craig McAda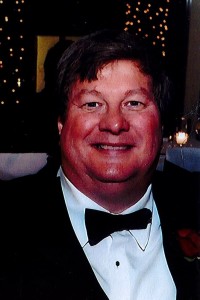 Acie Craig McAda passed away on September 19, 2016. Acie was born in Kenedy, Texas on February 16, 1961. He graduated from Texas A&M University with a Bachelor of Science in Animal Science in1983; and graduated from Texas Tech University in 1986 with a Doctor of Jurisprudence and Master of Science. While at Texas A&M he served in the Corp of Cadets. Acie was married on July14, 1999, to Janine.  He was preceded in death by his father Dr. Acie Clarence McAa and mother Molly Marie Wall McAda.  He is survived by his wife, Janine McAda; children, Ross Moncrief, Jessica McAda, Acie Cade McAda, and Austin Craig McAda; sisters, Judy McAda, Phyllis McAda and husband Charlie Soliday, Donna McAda and Jennifer McAda; daughter in Law, Melissa Moncrief; grandchildren, Mason Walker Moncrief and Mackenzie Grace Moncrief; nieces Molly Jewel Soliday, Cerise Anderson, and Denise Anderon with her husband Andy Weaver and son, Garrett.
Visitation with family and friends will be held on Thursday, September 22, 2016 from 3:30 P.M. to 5:30 P.M. at Doeppenschmidt Funeral Home in New Braunfels. Funeral Services will be held on Friday, September 23, 2016 at 2:00 P.M. at Eckols Funeral Home Chapel. Interment will be in the Kenedy Cemetery.  The Family invites you to join them following the services at the City Hall in Kenedy, Texas.
Serving as Pallbeares will be Patrick Tam, David Franke, David Huddleston, Glen Valentine, Burke Braun, Tim Menke, and Wayne Mcada.
Honorary Pallberers will be John Foster, Ford Patton and Russell Osburn.