Dorine Denise Aguero Cast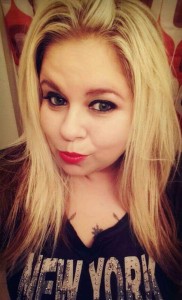 Dorine Denise (Aguero) Cast, Age 31, from Karnes City, TX passed away on May 23, 2015.  She was born July 21, 1983 in Seguin, TX to Manuel Aguero, Sr. and Consuelo "Connie" Cruz Aguero. She is preceded in death by her father Manuel Aguero, Sr. and sister Doreen Aguero; Paternal Grandparents, Francisco "Pancho" and Amelia Aguero of Kenedy, Maternal Grandparents Gumecindo and Irenia Cruz of Karnes City; Uncles Crispin Perez, Rudy Cruz, Sr., Felipe Cruz; and Aunt Petra Cruz Rodriguez.  She is survived by her husband Charles Adam Cast of Karnes City; Mother Consuelo Cruz Aguero of Karnes City; Sisters, Cynthia (Michael ) Rosales of Karnes City, Lucy Aguero of Houston; Brothers, Manuel (Priscilla) Aguero, Jr. of Kenedy, Henry (Elizabeth) Aguero of Beeville; Nephews, Michael Rosales, Jr., Mark Rosales, Manuel Aguero, III, Paul Perez; Nieces Amanda Rosales, Cyndi Rosales, Monica Rosales, Valerie Aguero, Stephanie Aguero, Zoe Aguero, Marissa Aguero, Claudissa Aguero,  Chloe Aguero, Great-Nephews,  Devin Mikal Pedroza, and Charles Xavier Reddic;  Great-Nieces, Carolina Rosales, Cecilia Rosales, Summerlin Rosales, Avery Rosales, Bella Aguero, Aubree Rosales, Mia Guzman, and Riley Rosales.  A Rosary will be recited Wednesday, May 27, 2015 at 7PM in the Eckols Funeral Home Chapel.  Funeral Mass will be Thurs. May 28, 2015 at 10AM at Our Lady Queen of Peace Catholic Church.   Interment will follow in the New Bremen Cemetery.
Pallbearers will be Mark Rosales, Manuel Aguerro, III, Anthony Cruz, J.D. Cruz, Simon Cruz, Rudy Cruz, Jr.
Honorary Pallbearer will be Mark Rosales, Jr.