Leroy Louis Angermiller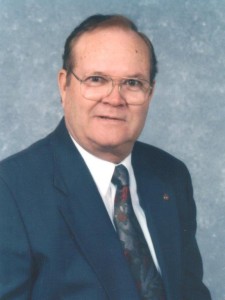 Leroy Louis Angermiller, 84, of Baytown, TX went to be with his heavenly father on Thursday, April 30, 2015, in a Baytown hospital with family by his side.He was born December 11, 1930, in Taft, TX to Fred and Mary Angermiller. He graduated from Kenedy High School then went on to serve his country in the United States Navy. He served on the USS Constitution (a hospital ship) for 4 years. He graduated from Texas A&I in Kingsville where he received a Bachelor of Science in General Engineering degree.He retired from Texas Eastern Transmission Corporation after 30 years of service. After retirement he enjoyed gardening and playing "42" with friends and family. He loved hunting and fishing especially with his grandchildren. He was a member of Second Baptist Church in Baytown.He was preceded in death by his parents; sister, Louise Green; and brother-in-law, Carl Tolar.He is survived by his wife of 59 years and the love of his life, Martha Dee (Murphy) Angermiller; daughters, Gloria Graves (husband Paul) and Sandy Hicks (husband Dallas) all of Baytown; brother-in-law, Walter Green of Kenedy; sisters, Ima Jean Hartman (husband Dalton) of Runge, Freda Tolar of Deer Park, and Charlene Stewart of San Antonio; grandchildren, Jason Graves (wife Lauren), Justin Graves (fiancé Holly Pogue), Ashley Thurgood (husband Travis); great grandchildren Gavin Graves, Kaitlyn Graves, and Chandler Thurgood; as well as numerous nieces and nephews.
A visitation will be held at 1:00 p.m. Sunday, May 3, 2015, with services to follow at 2:00 p.m. at Eckols Funeral Home, 420 W. Liveoak, Kenedy, TX 78119.
The family would like to express a special thanks to Dr. Chris Hays and staff for the extra special care throughout this difficult year.
Donations in his memory can be made to a charity of your choice.