Vincent H. Moy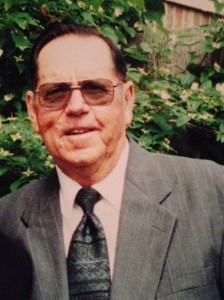 Vincent H. Moy, Age 80 of Karnes City, TX passed away on June 25, 2014 in Brenham, TX.  Vincent was born on October 6, 1933 in Gillett, TX to the late Herman and Suzanna Titzman Moy.  He was a retired UPS delivery agent and a farmer and rancher.  He was a veteran of the United States Army serving his country proudly during the Korean War and a faithful member of St. Cornelius Catholic Church in Karnes City, TX.  On September 12, 1956 he married Gladys Kunschik Moy in Runge, TX who preceded him in death on October 12, 2001.
He is preceded in death by his wife Gladys Kunschik Moy, parents, Herman and Suzanna Titzman Moy.
He is survived by his daughters, Robyn Michalcik and husband Wesley of Halletsville, TX, Rebecca Colonnetta and husband Michael of Buda, TX, son Nathan Moy and Shannon Clinard of Anderson, TX, sisters, Theresa Pawlik of Kenedy, TX, Louisa Bronder of San Antonio, TX, brothers, August Moy of Cestohowa, TX, Joe Moy of Abilene, TX, grandchildren, Dustin Michalcik, Jessica Colonneta Klingsick and husband Andrew, Jennifer Colonneta, Leah Moy, Luke Moy, Trenton Moy and a special friend Agnes Jaskinia.
A Rosary will be recited Sunday, June 29, 2014 at 7PM in the Eckols Funeral Home Chapel.  Funeral Mass will be Monday, June 30, 2014 at 10AM at St. Cornelius Catholic Church in Karnes City, TX with the Rev. Stanlisaw Marciniak officiating.  Interment will follow in the Karnes City Cemetery, Karnes City, TX.
Serving as pallbearers will be Edwin Wiatrek, Bruce Wiatrek, Greg Wiatrek, Danny Leal, Jake Polasek, Jeff Kerlick, Mart Moy, and Bobby Drees.