Myrtle Dean Freeman Booe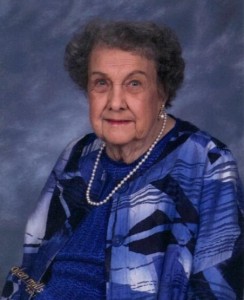 Myrtle Dean Freeman Booe, 89, passed away on May 13, 2014 at Blossom Care Assisted Living in Leon Springs, Texas.  She was born on January 21, 1925 in Galveston, Texas to Allan Brown Freeman and Myrtle Harris Freeman.
Myrtle grew up in Galveston, and after graduating form Ball High School at the age of 16, she enrolled at the University of Texas in Austin where she ultimately received a Bachelor of Science Degree in Pharmacy. Myrtle lived the majority of her adult life (64 years) in Kenedy, Texas where she worked as a Pharmacist in Kenedy and the surrounding communities until age 75.
Myrtle married Everett L. Booe Jr. (Buddy) in 1943 in Galveston, Texas.  They were happily married for 58 years until Buddy died in 2001.
Myrtle was a member of Good Shepard Evangelical Lutheran Church. Her activity with the church brought Myrtle great joy.  In her latter years, she enjoyed working at the Thrift Center.  Most of all she loved being with her children, grandchildren, and great grandchildren.
Myrtle was proceeded in death by Myrtle Harris Freeman, Allan Brown Freeman, and Everett L. Booe Jr.
Myrtle is survived by her sister Claudette Pfennig High, by her daughter and sons Barbara Ann Manley (Charles R. Manley III), Everett L. Booe III (Janet Booe), and Allan F. Booe (Diane R. Booe), by grandchildren Barbara A. Haney (Daren Haney), Jonathan E. Booe, Taylor W. Booe (Tyra Booe), Charles R. Manley IV, Denise Booe Williams (Justin R. Williams), and Philip F. Booe, and by great grandchildren Kendell Haney, Brent Haney, Saxon Haney, Elizabeth Haney, Tosher Haney, Raylen Booe, and Ryder Booe.
A visitation will be held at Eckols Funeral in Kenedy, Texas on May 15, 2014 from 6:00 p.m. until 8:00 p.m.  A funeral service will be held at Good Shepard Evangelical Lutheran Church in Kenedy, Texas on May 16, 2014 beginning at 11:00 a.m.
In lieu of flowers the family requests that memorial donations be made to the Alzheimer's Association (www.alz.org/donate)