Earvin Hume Snell, Jr.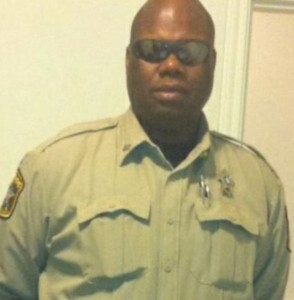 Earvin Hume Snell Jr. was born to the union of Earvin Hume Snell Sr. and Annie Houston on June 26, 1961 in Ballinger Texas. He professed a belief in Christ at an early age. He attended Ballinger ISD. He furthered his education by attending Career Point Institute. Earvin served proudly in the US Army and received an honorable discharge.  He entered into a union of marriage with Linda Lopez which were born two daughters. He served the Kenedy Police Dept. as an officer and chief of police. Then he proudly joined the Karnes City Police dept. before joining the Karnes County Sheriff's Dept.
He is survived by his mother Annie Snell, daughters Brigette Snell, Halle Snell, son Jermaine Clark, Step daughter Megan Harrison (Jason spouse), and stepson Robert Torres. Sister-Katherine Snell Robertson (Anthony Robertson spouse), Shawnae Snell (Niece), Dhawnae Snell (nephew),  Charlie Loud IV (nephew)(Brittnay spouse),  Akheel Cochran (nephew), Jaleel Cochran (nephew), Tramaneece Robertson (Niece), Brother-Michael Snell Sr., Michael Snell Jr. (nephew), Phillip Snell (nephew), Aleesha Snell (Niece).  Brother-Charles Snell, Caleb Snell (nephew). And Aunties, Uncles and cousins, friends and family who loved him dearly.
               A visitation was held Thursday, May 22, 2014 from 6P.M. to 8P.M. in the Eckols Funeral Home Chapel.  Funeral Services were held Friday, May 23, 2014 at 11:00 A.M. in the Eckols Funeral Home Chapel.  Burial was in the Menard Cemetery in Menard, TX on Saturday, May 24, 2014 at 2:00 P.M.