Nick F. Kroll, Jr.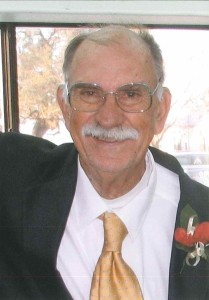 Nick F. Kroll, Jr., a resident of Hobson, Texas, entered eternal rest, Friday, March 28, 2014 at 9:50 P.M., at Kindred Hospital in San Antonio, Texas at the age of 76 years, 3 months and 28 days.
Nick was born, November 30, 1937 in Karnes County, Texas, the son of Nick Kroll, Sr., and Otillia Pawelek Kroll. On January 26, 1963, Nick married Jo Ann Polasek in Karnes City, Texas.
Mr. Kroll is preceded in death by his parents; his brothers, Walter Kroll, Emil Kroll, Sr., and Ernest Kroll, and his sisters, Alice Manka and Ann Seitz. Nick is survived by his beloved wife of over 51 years, Jo Ann Kroll, and his three daughters, Fran Kroll Fransen and husband Eric, Jr., of Fulsher, Gloria Kroll Fenner and husband Vernon, Jr., of Hobson, and Elaine Kroll Simmons and husband Warren of Falls City. HE is also survived by his 10 grandchildren, Robin Fransen Serio, Eric "Trey" Fransen, III, Rebecca Fransen, Abigail Fenner, Garrett Fenner, Theresa Fenner, Megan Simmons, Amber Simmons, and Kayla and Casey Simmons.
Visitation will be held, Tuesday, April 1, 2014 in the Eckols Funeral Home Chapel and a rosary will be recited Tuesday at 7:00 P.M., also in the chapel. Funeral mass will be celebrated, 10:00 A.M., Wednesday, April 2, 2014, at St. Boniface Catholic Church in Hobson, Texas with Rev. Jeff Polasek officiating. Interment will follow in the Falls City Cemetery, Falls City, Texas. Serving as honorary pallbearers will be the Fourth Degree Knights of Columbus, Falls City Council.