Jonathan Hackney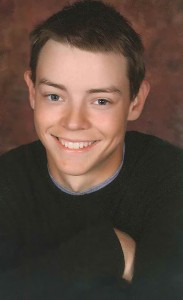 Jonathan Lynn Hackney, beloved son, brother, nephew, uncle, grandson and boyfriend, was born December 29, 1991 in Beeville, Texas. He attended school in Kenedy, Texas where he graduated from Kenedy High School in 2010. Jonathan currently was a senior at Texas State University in San Marcos, Texas.
He loved to watch and play all types of sports. He was always participating in some sport, be it either basketball, baseball or his most loved sport of all, GOLF. He was also an avid hunter. He always said that any day on the golf course or in the deer blind was like spending a day in heaven. We know that he is having the time of his life as we speak.
 We are here to celebrate his life because Jonathan lived his life to the fullest. He always showed his great sense of humor, his constant laughter, his kind, big, gentle heart, BUT most of all, that BIG, BEAUTIFUL smile. Jonathan was one of the rare ones. He never met a stranger that didn't become a friend. He never showed animosity towards anyone and he never looked at anything in a negative way because he somehow ALWAYS found the positive out every situation he encountered. Every person that ever came in contact with Jonathan was truly blessed. He just had that special gift He especially had a great love for his nieces and nephew. He will truly be missed by many
 On his final days, the good Lord truly blessed his mother and I, by arranging for him to come home to visit for several days. Even though we lost him on the second day of his home visit, we were truly blessed to have a final "hour" with Jonathan. We had the opportunity to share a great conversation with Jonathan and the love of his life, Jenna. He was sharing one of his many stories and had us laughing so hard that it felt like our sides were about to explode. It was at that very moment that I looked at Jonathan and for some reason, a great sense of pride came over me where I mentally thought, how much of a great son he was, how great of a personality that he had, how good of job that we did raising him and just how PROUD I was to be his father. The only regret was that I did not just blurt it out. But I can say with confidence that he knew how proud his mother and I were and he knew how much we loved him because EVERY TIME we said our "See You Laters", we always gave him a great big hug, a great big kiss and we told him that we loved him. Shirlene and I recommend that all parents REMEMBER to do hug, kiss and tell your child or children every chance you have that you love them, because you just never know if that chance turns out to be your last chance forever.
 Jonathan is survived by his parents, Kent and Shirlene Hackney, his sister, Jessica Hackney, and the love of Jessica's life, Miguel Guerrero, grandparents, Arnold and Shirley Hofmann, grandparents Jack and Royleene Bevel, and nephew Jordan Guerrero. He was preceded in death by his grandfather, John Albert Hackney. He was also survived by the love of his life, Jenna Diaz, her parents Rudy and June Diaz and also Jon's and Jenna's nieces Makayla and Makenna Quintanilla and their parents, Michael and Jill Quintanilla and beloved godson Kain Jurgajtis.
Family Visitation will be Sunday, July 28, 2013 in the Eckols Funeral Home Chapel from 5:00PM to 7:00PM.  Funeral services will be held Monday, July 29, 2013 at 10:00 AM at The First Baptist Churchin Kenedy, TX  with the Rev. Matt Homeyer and Brother T.J. Burris officiating.  Interment will follow at the Runge Cemetery in Runge, TX.
Serving as pallbearers will be Jesse Benavides, Jarryd Duenes, Joe Escandon, Caleb Janysek, Hunter Jurgajtis, and Sean Torres.  Honorary pallbearers are Jack Bevel, Jeff Bevel, Miguel Guerrero, Megan Kelley, David Hackney, Jay Hackney, Tyler Hackney, Trey Merritt, Michael Quintanilla, and Kyle Wilkerson.
Memorials may be made to the Jonathan L. Hackney Scholarship fund at The Karnes County National Bank.