Barbara Anne Brown Bowling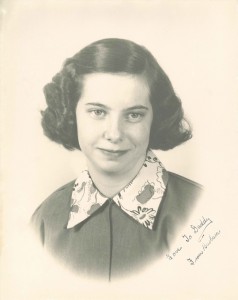 Barbara Anne Brown Bowling, a longtime resident of Pawnee, Texas, went to be with the Lord, Thursday, September 27, 2012, at 1:47 A.M., in the Karnes City Health and Rehab Center at the age of 74 years, 8 months and 30 days.
Barbara was born December 28, 1937, in Charleston, South Carolina, the daughter of John S. Moseley and Lillian Brown Moseley. She moved to Texas in the late 1950's and lived in Hebbronville, Austin, Lubbock, Midland, Dallas, Portland, Corpus Christi, Mathis and Pawnee. Barbara married M.A. "PeeWee" Bowling in 1979 in Corpus Christi, Texas. She worked as a registered nurse. After retiring from the nursing field she and her husband moved out to their ranch in Pawnee. She loved animals and helped her husband raise cattle, goats, donkeys, birds, and dogs. Barbara was an avid Texas Longhorn fan. She was always well-guarded by her favorite min pin 'Ferocious'.
Barbara Anne was preceded in death by her parents John Sparkman 'Sparky' and Lillian Moseley. She is survived by her loving husband Marshall "Pee Wee" Bowling; her sons, Sonny Hinojosa, John Hinojosa and Rick Hinojosa; her daughters, Anne Marie McMenomy and Veronica Hinojosa; and her step-children, Becky Bluntzer and husband Ricky, Marshall Dale Bowling and Steven Arnold Bowling. She is also survived by her grandchildren and great-grandchildren.
Visitation was held Friday, September 28, 2012, from 5:00-7:00 P.M., in the Eckols Funeral Home Chapel, Kenedy, Texas. Funeral services were held at 10:00 A.M., Saturday, September 29, 2012, in the Eckols Funeral Home Chapel with Rev. Ken Norton officiating. Interment followed in the Robstown Memorial Park Cemetery, Robstown, Texas. Serving as pallbearers were Rick Bluntzer, Shay Bluntzer, Chester Bullard, Chad Ryan, Bobby McMenomy and Eric Picket.
The family would like to thank the staff at Karnes City Health and Rehabilitation Center for all their assistance and devoted care.